Throwback Thursday: First
For my first Throwback Thursday, I've decided to go back to my first post on Blogspot ever, and see what was the first project I posted.
Way back in November 2007, I posted this hat I had made for my boyfriend at the time: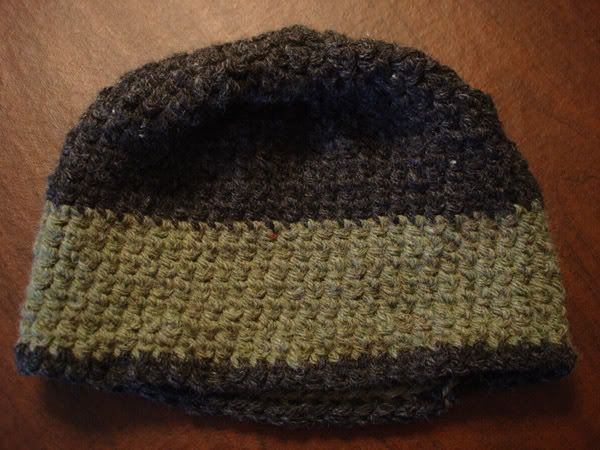 Not too bad for my first crochet hat! I was especially excited about it because it was my first hat that actually came out to be a wearable hat, and didn't turn out looking like a yarmulke or sombrero. Funny thing is, I have no recollection of this hat. I don't even know where this pattern is from. (Stich 'n Bitch Crochet, maybe?) It's pre-Ravelry, and I was just too excited to have made a hat to write down too many details. I think the yarn is
Lion Brand Wool-Ease Thick & Quick
though. Something nice and bulky I could find for cheap at Michaels.
As for now, I'm not too partial to crocheting hats. They still come out looking like buckets, so I usually knit them, even if that means I have three or four going on at the same time.