WIP Wednesday
To know me is to know that I love
traditional granny squares
.
I will make them out of any yarn and any size, from a delightful sprinkling of
granny daughters
backed in black to my dad's blanket I recently finished that's going back in the WIP pile, more on that later.
To know me is to also know that I have amassed quite a substantial stash over the years, one that I really want to try and work through. A large portion of this stash is worsted weight acrylic, machine washable squeaks-as-it-passes-over-the-steel-hook goodness. I had decided I would make a large blanket out of it, a large crazy-colored stash-busting blanket inspired by the one my mom had made a year ago, four round traditional grannies bordered in white sized to generously fit a queen sized bed which had diminished the acrylic stash quite a bit but there was still a good amount left. I didn't know if I wanted to do something like that and stick with simple granny squares, or maybe try my hand at
African flowers
or another motif, or maybe make a
Weekender Blanket
. (I love hexagons!) But then one day I had the Idea and went with it, and it's turned out amazingly.
The Plan was:
simple four round granny squares, each round a different color
join-as-you-go (JAYGO), with no black or white bordering color in between
completely random, assigning each skein a number and using a random number generator to determine the order
I got all my yarn together, threw out some mystery trash yarn, yellow, green, and some doubles, and was left with 18 colors of what I now see, 42 blocks in, are shades of pink, purple, and blue, along with neutrals. (White, black, browns.)
I just can't stop taking pictures of it.
I've been working on it every day, managing a few rows on Christmas presents. (I even picked up the knitting needles yesterday.)
It's been a dream to work on. Mindless crochet, each block a different random color combination. The only complaint I have are those ends. Each block has 8 (?) ends to weave in, multiplied by 42 blocks so far that's... *sighs* ... it's even worse when I think of the number. So Weaving Day's going to be a pain. But it sure is a fun way to get rid of my stash!
~
In Formerly FO Now WIP News, I was browsing through Ice Yarns today, looking for a nice yarn to make a friend an blanket when I spied something familiar: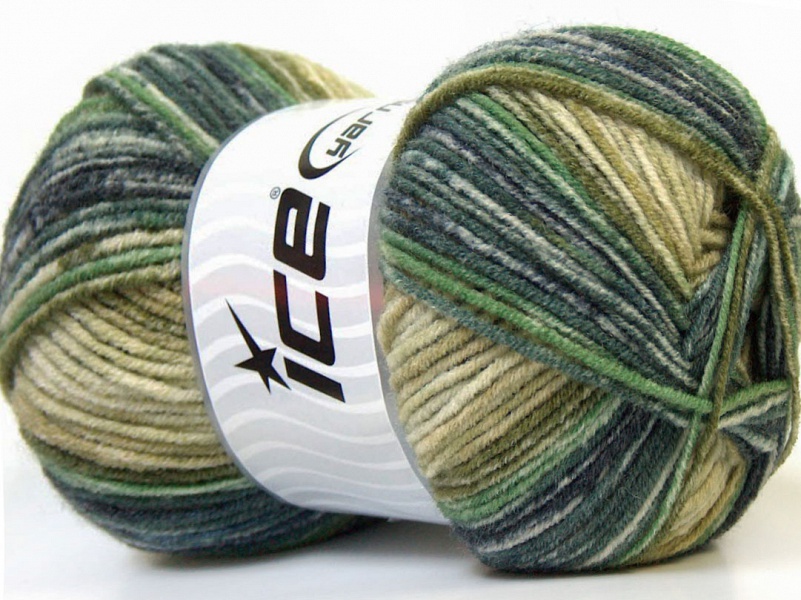 Could it be?
YES IT IS!
This was the yarn I used for my
dad's blanket
, the Bamboo Yarn Magic previously believed to be extinct, apparently alive and well! It's now living under the name Wool Bamboo Light but all the stats seem the same, so lucky me! I'm going to buy a pack, frog the border, and back into the WIP stack it goes! I'm so happy, now that blanket is definitely going to be the size I want! Silly IceYarns.